Stock up on the popcorn. Tonight's public hearing will likely be a two-bagger.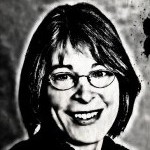 First up, St. Paul's AME Church wants to build a village on Purefoy Road, across from Phoenix Place, to serve the Rogers Road community. The proposed mixed-use development on a 20-acre parcel would consist of a church, a health center, a cultural facility, a fitness center, a childcare center and 87 units of multifamily housing, and still have room for a cemetery and a park-and-ride lot. The project will require rezoning approval from R-1 (allowing only single-family housing) to R-5-C, as well as a special use permit.
The process has been complicated by needing county and town approval for rezoning. The county does not allow protest petitions to be filed. If approved, St. Paul's Village would like to be annexed by the town.
Next, Town Council will hear public comment on the more-or-less final draft of the CH2020 Comprehensive Plan. People take the CH2020 document seriously because it will be the document future Town Councils will use to bolster their development decisions. Over the next few decades, development and redevelopment issues will keep the council busy. No plan will make everyone happy, of course, and this document raises some anxieties. It apparently has dropped the protections to retain the character of a neighborhood and ignores student housing. Expect residents to line up to point out these failings and more.
Finally, the budget. Who doesn't want to talk about money? Town manager Roger Stancil has done a yeoman's job of keeping our day-to-day spending at a reasonable level, trimming costs and searching for coins under the sofa cushions, but the "big rocks"– such as the library renovation bonds that took us to our debt ceiling, the $7 million and counting for parking spaces and site cleanup at 140 West Franklin, and the liability for pensions and benefits for retiring municipal employees – look all the more threatening. With the county putting off the property revaluation that would have lowered property values closer to their market value, combined with Stancil's recommendation of a half-cent transit tax, our property tax bills will continue to climb. Taxpayers aren't likely to shrug that off without comment.
– Nancy Oates