Nancy and I have decided to implement a new phone system, inspired by the Town of Chapel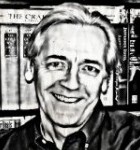 Hill phone system.
I'll set it up so that my phone automatically directs a caller to my message center, which will inform the caller that if I can't answer, the caller should contact Nancy. At the same time, Nancy's phone will respond with a message that the caller should contact me.
That set-up will make for a nice little loop that will keep the two of us from ever having to answer the phones. If we feel overworked and stressed out, we could simply delete the messages.
This system was inspired by my efforts Thursday morning to contact someone, anyone, in the Chapel Hill transportation department because I had a question about a town budget item that dealt with transit funding. Manager Roger Stancil indicated during his budget presentation Monday night that a half-cent property tax increase might be needed to meet the costs of running the town's fare-free bus system. I was curious about just how much money that would be. The presentation before council and the news stories didn't give a dollar figure in their reports.
So I called Steve Spade, the transit director. He didn't answer, but I got a nice extended tour of the phone tree that, for some reason, included a stop with Triangle Transit. Since Spade couldn't come to the phone, I called Brian Litchfield, the assistant transit director. He also was not available.
Ever resourceful, I thought I'd go to the main line. The receptionist was super-efficient and, as soon as she heard the word "bus" transferred me to Anita Hackney. She also was not available.
I left messages with Litchfield and Hackney, and Litchfield called me back around 3 p.m. He told me the half-cent increase would generate $350,000 in revenue. Apparently the town doesn't have the option of cutting bus service because it already did that the year before last. The other contributors to the transit fund – Carrboro and UNC – have indicated they will meet their increased obligation, with Carrboro not leaning toward a tax-rate hike.
I guess town budget belt-tightening has made it more difficult to man the phones – fewer bodies to pick up the receiver. Spade, Litchfield and Hackney probably were all out exercising or attending a smoking cessation class or learning to eat healthy in an effort to reduce town costs for health care.
I'm glad town workers are getting healthier. But I do miss talking to them on the phone.
–Don Evans