I don't think I ever went to a slumber party as a kid that someone didn't bring out a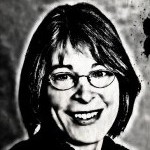 Ouija board to divine answers to life's mysteries of who liked whom and would I ever be kissed. I don't recall at what age I finally figured out that the little plastic table wasn't picking out the letters by itself. But I didn't stop playing Ouija board after my disillusionment. I just made sure my fingers became an equal force.
I thought again about what moved the plastic table after I watched a dozen or so people at last Monday's Town Council meeting speak about feeling that their voices were being silenced in the CH2020 process. A few days later, at a Friends of Downtown meeting, I heard a conversation about how input from town business leaders and others who work full time was being diluted because they could spare time to go to only a few of the 30-some meetings, and the voices of those who had been to most, if not all, of the meetings would prevail.
CH2020 had as a goal the involvement of 10,000 residents. But did the organizers truly believe they'd be able to come up with one unified voice? Anyone who's ever been on a committee – or served on Town Council, for that matter – knows that a diverse body rarely will deliver unanimous decisions. But you can get the strength of a wide range of ideas playing off one another and maybe some new solutions presenting themselves.
The town would be served best by a document that presents diversity – the wisdom and folly of doing things one way, along with the reasons a significant cohort would prefer to do things a different way. Planning board member Del Snow claims that the Northern Area Task Force got derailed by paid consultants, yet the report periodically is cited as the will of the people when it behooves one group or another to do so. What's the point of having another report masquerade as a unified voice when it isn't? If council truly wants to use the CH2020 report as a guide for how to rule on development, the report should contain the various major viewpoints.
Back in my Ouija board days, after I attained enlightenment, I started getting the answers I wanted to hear. But that didn't mean they were correct.
– Nancy Oates