The vote hadn't even been taken last night before cell phone ban supporters on council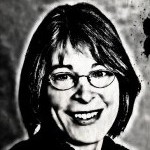 began jockeying for exceptions for their constituents unhappy with a ban.
First, a couple of ham radio operators made a last-minute plea to exempt federally licensed amateur radio operators. So Jim Ward moved that the cell phone ban ordinance be amended to exempt them.
Soon, Ed Harrison spoke up to say the ordinance wouldn't outlaw talking on the phone while driving; it only makes driving while yakking illegal if the driver were violating another traffic law, such as crossing a double yellow line or running a red light.
Laurin Easthom begged to differ, stating the ordinance would ban drivers from talking on a handheld phone or Bluetooth or any hands-free phone system built into a car.
Donna Bell jumped in to side with Harrison, saying that drivers talking on cell phones could sail right by a police officer, and they wouldn't be pulled over unless they were committing some other moving violation. Then to further appease voters, she urged police to hold off giving tickets for cell phone violations and just give violators a warning. The spirit of the law was to educate drivers not punish them, she said in effect. (Town attorney Ralph Karpinos clarified that money collected from tickets goes to the school system, not the town.)
After five council members (Bell, Harrison, Rich, Storrow and Ward) voted for the ordinance that they are exempt from, council moved on to the vote about an education campaign for the new law. Eastholm asked for signs "on all five entrances" to town. Mayor Mark Kleinschmidt clarified that it would require "scores" of signs, not just five. Matt Czajkowski asked about the cost for the signs and education plan, and that once that figure were known it be included as a line item on the budget.
In the end, council has given us the worst of all worlds: Our taxes will go up to pay for a law that drivers don't have to obey and won't make our streets any safer.
– Nancy Oates