Five of nine council members made sure we now have a law banning some people from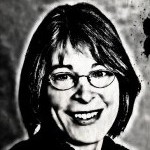 talking on cell phones while driving (although those five council members are exempt). The law will cost taxpayers an undetermined amount of money in an extraordinarily tight budget year. It will be impossible to enforce, according to police, and won't make our streets any safer. Donna Bell and Ed Harrison assured constituents they can continue to drive and talk on the phone, and if they should cause a fatal accident while doing so, it will only cost them $25. Penny Rich proposed and fanned this drainchild. Does this foreshadow the sort of foolishness she'll wreak if she is elected county commissioner?
Council has been so distracted by sideshows like this that when UNC representatives delivered their report on transportation and development at the March 26 Town Council meeting, some on the dais were taken aback by the construction plans for campus. Eight projects totaling $20.6 million have been completed. The steam tunnel rehabilitation should wrap up by September. In response to a question from council, Bruce Runberg, UNC's associate vice chancellor for facilities planning and construction, said the traffic disruption due to the steam tunnel repairs had been going on two years, but I swear he must have meant 10. Just ask folks who live along Ransom, Vance and McCauley streets or Patterson Place.
But when it came to the announcement about adding four stories to Craige Parking Deck to accommodate another 970 spaces, Ed Harrison paused the presentation. "Did we know about that?" he asked.
Runberg replied, "It's been on the books a long time."
University architect Anna Wu gave the explanation: The parking spaces required for the new science buildings had to be moved off site instead of in a deck under the buildings. The finely calibrated instruments in the science buildings would be thrown off by the vibrations from traffic if the buildings were to sit atop a parking deck. So the parking spaces belonging to those buildings will be piled onto Craige Deck.
The final phase of the Landfill Gas Pipeline project is to begin this month and continue through the summer. Wu assured Matt Czajkowski that the University would compensate the county for the methane UNC is extracting as fuel.
Finally, the seven buildings on the 47.4 acres that UNC purchased from Blue Cross Blue Shield will be used for administrative offices initially, though the long-term plan is for clinical space. UNC also would like to site a park-and-ride lot there. Lee Storrow urged including a couple of lunch spots so that employees would not increase traffic on Fordham Boulevard over the lunch hour. Wu assured him that UNC sees itself as an economic engine for other businesses.
– Nancy Oates