The town has confidence in us to use our handguns responsibly in public parks, and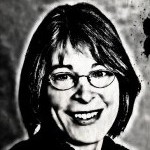 perhaps to use our cell phones responsibly on public roads (unless we are single or in a marriage not recognized by the state or are childless or orphaned), but not to make decisions in the best interest of health regarding tobacco use. A proposed ordinance in the consent agenda outlaws smoking in public parks, effective as soon as the town installs signs warning people that smoking in public parks is against the law.
No one can defend smoking as not being harmful to the user and others in the vicinity, anymore than someone can defend using a cell phone while driving, well, except if the user is in a state-recognized marriage, has children or at least one living parent, evidently. And in the spirit of Big Government, council evidently believes the smoking ban should pass, given that the item is in the Consent Agenda, not up for discussion as the ban on using cell phones while driving was.
So as long as the town supports Big Government, why not ban sodas, fried foods and salty snacks? They also are unhealthy for the users and others – health problems connected to obesity and high blood pressure negatively affect the health insurance premiums of everyone, even those who haven't made a claim in years. As long as we're spending the money to print signs banning smoking, why can't we add soft drinks, French fries and Doritos to the list?
Tonight, in addition to deciding on the advisability of smoking in public parks, Town Council will have a second vote on whether to ban some drivers from using cell phones. Anytime I've driven on a major thoroughfare in town since the tie vote a few weeks ago, I've clocked how long between places to pull off to answer or return a phone call. Except for stopping at traffic lights, I'm never more than 15 seconds away from pulling into a parking lot or side street. Though we'd like to pretend that the only time we use our cell phones while driving is for medical or financial emergencies, more often than not it's for the mundane – calling for clarification on whether the person who wrote "barbecue potato chips" on the shopping list meant Cajun, Carolina, Hickory Smoked or Honey.
If council members feel the need to pass a cell phone ban, the least they can do is remove the "traditional family" exemption. It would be healthier for everyone.
– Nancy Oates