Frank McCourt's memoir "Angela's Ashes" shares the experiences of a family that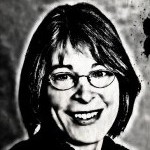 coexists with poverty, not letting it impede them as they live their lives. In one scene, a father is ready to go from Ireland to England to find work to support the family. (Forgive me if I've gotten some of the details wrong; it's been more than 15 years since I read it.) His wife gives him a boiled egg, which he peels and slices, giving each child a bite. His wife chides him that he needs the egg for his journey, to which he replies, "What's a man to do with a whole egg all to himself?"
That anecdote came to mind as I listened to Town Council members decide who should get CDBG funding and how much. Several folks came to the mike to tout the good work Jackson Center has done in the Northside neighborhood. The town had allocated $5,000 to Jackson Center. Jim Ward proposed increasing the amount to $15,000, finding the extra funds by shaving $2,000 off five of the other aid organizations. They won't feel it, he said.
I can sympathize with Ward's comment. When you look at the grand scale of need, it's easy to think, What good can $2,000 do anyway? It's a drop in the bucket. Fortunately, Mayor Mark Kleinschmidt spoke up that rather than redistribute money from an ever-shrinking pot, council might best find the funds elsewhere in the budget.
Matt Czajkowski gave the Jackson Center folks a tip in the form of thinking creatively about money. He pointed out that IFC got 100 percent of the money it requested and Habitat for Humanity and Community Home Trust got even more than they requested because the money was there and no one else had requested it. So ask, he urged the Jackson administrators. Look at your budget and see what items would fit the criteria to qualify for HOME Program funds and to compete in the category with IFC.
Czajkowski asked town staff once again for an accounting of how IFC had spent its allocation. Ed Harrison asked whether Jackson Center had a performance agreement. (Not yet, but one would be signed before any money was distributed to the center.) And Penny Rich asked whether the town could require the YMCA to return its allocation if it merged with the county Y and dropped its anti-discrimination practices. (Yes.)
Though it appeared in the fall of 2010, when they approved the bond sales for a state-of-the-art library that we couldn't afford to operate, that council members were spending money like drunken sailors. But they seemed to have sobered up enough this year to at least ask the right questions to become better stewards of taxpayers' money.
– Nancy Oates