At last night's Town Council meeting, town business management director Ken Pennoyer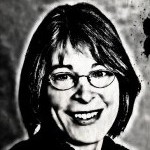 and a band of technology professionals waxed eloquent on the wonders of Gig U, the ultra-high-speed connectivity coming to town. Following the presentation that detailed ways the new service would improve our lives, Mayor Mark Kleinschmidt crowed, "Why doesn't everyone want to live here?"
Well, many people do. But as became clear during discussions of other items on the agenda, we only have room for the wealthy. And we certainly don't want any students.
The meeting began with pleas for funding of affordable housing initiatives through CDBG (which is not a night club, but stands for Community Development Block Grants) and HOME Program money. Laurin Easthom and Mayor K lamented the continuous reduction in such government aid. Matt Czajkowski pointed out that the proposed distribution of funds gives IFC every penny it requested (all to go toward the new shelter on Homestead Road) and Habitat for Humanity and the Community Home Trust more than they requested, yet one Northside resident noted pointedly that the town isn't building anymore public housing units.
The meeting ended with a concept review plan for The Retreat at Homestead, a student housing development that one single-family homeowner on Homestead Road dubbed a "resort-style student housing experience." Several single-family homeowners of nearby Homestead Village stepped up to the mike to state their opposition, and silent NIMBY-ers stood up on cue. Donna Bell called The Retreat a parking lot with bedrooms, and Easthom, Czajkowski and Penny Rich sided with her. Jim Ward and Lee Storrow supported the concept, but also winced at 850 additional cars driving back and forth to Harris Teeter. Ward, bless his egalitarian heart, told Homestead Village residents that their desire to keep others from clogging the same roads that they clog didn't hold water for him.
Homestead Village residents railed that student housing should be built in high-rises close to campus, the inverse of the arguments that single-family homeowners near the proposed Trinitas development voiced some weeks back, urging council to take the pressure off neighborhoods close to campus by building student housing further out.
Maybe we should put both sets of neighbors in a room and ask them to work out where to house the students that help make this town a place where everyone wants to live.
– Nancy Oates