My column in The Weekly last week offended some Hilltop Condo owners. I had chastised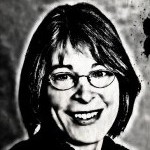 the senior citizens who made multiple pleas to council to retain two rogue parking spaces residents had created in a driveway curb cut on W. Barbee Chapel Road so they wouldn't have to drive two-tenths of a mile to the parking lot behind their building. The issue caused confusion for three council members who ended up voting against the Hultquist IP office building proposal that they were in favor of, thinking they were voting against removing the rogue parking spaces.
In my column, I chided the people who said the two parking spaces meant a lot to Hilltop residents, even though only two of them would be able to park there. I also took Penny Rich's comment at face value that many of the Hilltop residents were senior citizens, her point being that they would walk slowly and put themselves and drivers at greater risk by jaywalking. One letter writer correct that impression, saying that only a third of Hilltop residents are retired, something that neither Rich nor I would be able to "check," as one letter writer suggested we do.
As people do when their feelings are hurt, they lashed out with words designed to hurt back. The Weekly's publisher, Dan Shannon bolded the insults, so you won't have to read the whole letters. You can just glance at the juicy parts.
For the record, I am not against free speech, as one letter writer charged – witness this blog. I do have little patience for people who believe that saving two otherwise fortunate individuals the inconvenience of driving an extra two-tenths of a mile to a parking space directly outside their door is worth the risk they pose to themselves and drivers who might hit them. The driveway cut also interrupts the sidewalk, but parking space supporters weren't concerned about that.
Council does sometimes too good of a job making concessions to special interest groups. In this instance, I was pleased to see that council gave precedence to the safety of the potential jaywalkers, especially given that the jaywalkers, however quickly they move, didn't see the danger for themselves.
If you're not on a postal route that delivers The Weekly to your mailbox (I'm not, and neither are some council members), pick up a copy wherever free publications are distributed. It's an interesting read.
– Nancy Oates