We can all agree: $4.3 million is a serious amount of money to invest and a foolish amount to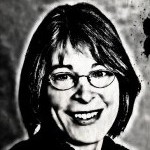 gamble. Yet when developers go before Town Council with a development project, the money they spend to plan, present, readjust and repeat frequently comes down to the mood council members are in.
The Charterwood developers, after spending $4.3 million over four years to make council members happy, got their hearts broken when five council members voted for the project, but they needed a sixth because a protest petition had been filed, forcing a three-quarters majority of yea votes for the project to continue.
The Weekly broke a story yesterday about new life for Charterwood. Bill Christian and Crescent Properties may have found a way around the super-majority vote constraint to seek approval for their proposed mixed-use development on Martin Luther King Jr. Boulevard, north of Homestead Road. If the developers redraw their property lines on the parcels they are combining to create space for the development, neighbors would be prohibited from submitting a petition that would require a three-quarters majority of council members to vote for the rezoning and the special use permit.
Charterwood failed to win approval for the rezoning last month, which automatically quashed the special use permit application, even though a simple majority of five council members voted for the project to move forward. If Charterwood resubmits its plan, with the redrawn property lines, council would only need five votes to approve rezoning.
Are the developers gaming the system? Yes, just as the person organizing the protest petition did. It's too bad that our development decisions come down to who's got the last ace up their sleeve. But $4.3 million is a lot of money to leave on the table and walk away.
Pick up a copy of The Weekly. Find it wherever fine news publications are distributed.
– Nancy Oates