Town Council is ready to fall in love – with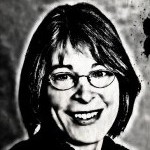 Shortbread Lofts. (You'll only get the joke if you're among the subset of council meeting viewers who flip channels to "The Bachelor" during some of the more tedious PowerPoint presentations. We won't ask for a show of hands.)
The development team for Shortbread Lofts on West Rosemary Street came back Monday night to show their revisions. They had agreed to all of the Planning Department's recommendations. They had addressed all of council members' earlier concerns and had satisfied Franklin Street business owners anxious about a conflict over encroachment onto their rear parking areas. They had mustered support from such Chapel Hill legends as Lennie Rosenbluth (star of the undefeated UNC men's basketball team of 1957) and Freddie Kiger (who has kept stats for subsequent teams and who writes about Chapel Hill history). Even the two people who brought up concerns about the project still said they supported it.
But as a caveat under the Be Careful What You Wish For category, the developers also had some alternatives to appease Matt Czajkowski's contention that the mustard-yellow building was ugly. Part of their PowerPoint presentation had a computerized dramatization of how the building would look in different colors: green, beige and pink. Hot pink. The color of Penny Rich's sweater that night, which is a good color for her but eye-catching in the extreme.
The apartments would charge market rate rents – about $724 per bedroom, the developer said – which is not the same as workforce housing, unless you're a part of the workforce that earns very good tips.
Yet when it came time to vote yea or nay, all seven voting council members raised their right hand in favor of the rezoning and the special use permit. (Donna Bell was absent, and Laurin Easthom recused herself because her husband is a partner in the law firm that represents developer Larry Short, and if the law firm was to represent Short successfully, the firm, and by extension Easthom's household, would benefit financially.)
Short expects to start construction in June.
– Nancy Oates