Brace yourself. In a couple of weeks, Town Council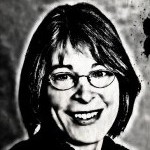 will once again consider a housing project marketed to students. Landmark Properties is on the March 19 agenda to present another plan for The Retreat, a university student residential neighborhood. Last year, Landmark appeared before council with a concept plan review, and council shot it down. But Landmark is back, because business is business, and there is a market need for places for students to live off campus.
On the 39.5-acre site next to the South Orange County Social Services facility on the south side of Homestead Road, Landmark proposes to build 72 townhouses and 102 single-family houses, totaling almost 800 bedrooms, and save room for 809 parking spaces. The developer calls it a "student cottage community." The developer is in the process of building a similar community in Raleigh and has built a dozen similar developments in the South over the past five years or so.
Chapel Hill needs student housing. The developers have a track record that shows they know what they are doing. The management staff will live onsite. The ample number of parking spaces acknowledges the concerns voiced by neighbors to the Trinitas proposal a couple of weeks ago: Students like to live off campus because they can have their own car.
There's only one glitch: Some of the cottages have five or six bedrooms. The town has an ordinance that prevents more than four unrelated people from living in the same house.
I suspect the ordinance has its roots in a desire to banish rooming houses. And, as residents of many neighborhoods around campus can attest, the town rarely enforces its ordinance. Nevertheless, it is an ordinance on the books, and Town Council would look foolish ignoring it.
Still, we are a town built around a university, which means we must make room for students. We may not like their tendency to not clean up after themselves or their loud parties or invincible attitude driving their SUVs, but we do appreciate the vitality they bring to town, and certainly the revenue they contribute.
Let's limit the number of bedrooms per cottage to four, and welcome The Retreat to Homestead Road.
– Nancy Oates