Chapel Hill now has two town-owned buildings that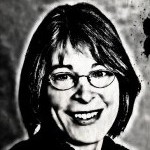 can't be rented out due to overdue maintenance. The Chapel Hill Museum building at 523 E. Franklin St. was shuttered in June 2011 because the town did not have the approximately $800,000 to do the repairs. And last week, Orange County Gymnastics learned it would have to close because it can't move back into the building it leased on Homestead Road because the town does not have the resources to pay $165,000 to ameliorate the mold and asbestos problems it found there.
To be fair, the town did not know about the maintenance problems when it leased the building to Tim and Jessica Baker, the gymnastics business owners. The building had been rented for 30 years to another gymnastics business, and that tenant did not report any problems. Mold is not always apparent, and asbestos is only a problem if it is disturbed and becomes airborne. So no one acted in bad faith.
The Bakers bought what used to be known as Sport Art Gymnastics in mid-December and renamed it Orange County Gymnastics. When they began to do some renovations, they found water damage in the building that had ruined some equipment. The town agreed to make the repairs and clean up the mold, and the Bakers signed a two-month lease at University Mall in the space that had been leased by Kerr Drug but had been empty for more than two years. While doing the work, the town discovered the expensive-to-remove asbestos.
When the town canceled the Bakers' lease on the Homestead Road building, the Bakers considered approaching University Mall about extending their lease. The relocation had proved a good fit, more convenient for many of the 260 families whose children take classes at Orange County Gymnastics, and it brought more customers to browse the children's shops the mall has added in the past year. Wanting to avoid more surprises, the Bakers called the fire marshal to make sure there were no problems with the U Mall space.
On Feb. 17, Fire Marshal Matt Lawrence gave the Bakers bad news: The space the mall had rented to them was up to code for mercantile use, but not for assembly use, the category for the gymnastics business, which mall management should have known to check before offering the temporary lease, given that it had been through the process with the library and Deep Dish Theater.
To meet the requirements for the assembly use code, the mall would have to build a firewall between the gym and the mercantile businesses flanking it, add a fifth exit, bring the bathrooms up to ADA standards and make other upfits. The mall declined to make that investment, preferring to look for a mercantile tenant.
Tonight the Bakers are petitioning Town Council to come up with the money to make the Homestead Road building habitable again. Given that the building lease is $14,000 annually, it would take the town 12 years to recoup the cost of the repairs. But think of all the money the town has saved over 30 years of virtually no maintenance. What council directs the town manager to do will reflect whether the town is open for a gymnastics business.
– Nancy Oates