A developer walked into a Town Council meeting, armed only with a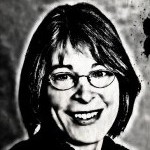 PowerPoint presentation and high hopes.
Does this joke sound familiar? You've heard it twice in the past couple months, first with Shortbread Lofts and most recently with Charterwood. So you know how it goes. Neighbors will object to the building height and density and the influx of students that will change their quiet, quaint lifestyle. Council members will object to too much parking or not enough, or too much vehicular traffic or too much pedestrian traffic. Or the tenants will use the transportation infrastructure too much, or not enough. As if trapped in an abusive relationship, developers will spend years trying to make council members happy, only to be dumped in the end.
But there's never a shortage of people confident that they can tame the bad boy, and last night Trinitas stepped up to try. The Atlanta-based developer specializes in high-density student housing within a walkable distance of campuses. Trinitas has partnered with local architect and engineering firms to come up with a project to replace what used to be called Northampton Terrace, more recently known as Central Park Apartments.
Trinitas has proposed replacing the three one- and two-story buildings with four five- to seven-story buildings that would put 285 units, a total of 700 bedrooms, in the 9-acre spot. The developer asked for a variance in height (90 feet maximum, as opposed to the 60 feet LUMO allows) and only half the parking spaces LUMO requires.
The gist of the complaints from nearby homeowners along Hillsborough Street was that so many students coming to the neighborhood would be noisy, increase traffic and interfere with their views. One woman said she wouldn't be able to see the sun set if the project were built.
Some council members were skeptical that Trinitas would be able to get students to abide by the walkable/bikable/busable mindset. But Trinitas has had experience doing so and has a plan. Tenants would have three options: rent a parking spot from Trinitas, show proof of renting a spot elsewhere or sign a contract that they would not have a car anywhere in the county. Violaters risk having their lease terminated.
To keep everyone happy, Trinitas could put further restrictions on tenants. Make this project for shy people only. Surely there are at least 700 introverts on campus who would prefer to live surrounded by other quiet, studious scholars, students who are too busy working or studying or training to party hard on the balconies.
UNC is by far the town's biggest employer, or it would be if middle-income people could afford to live here. But still, we need to make some accommodations to welcome the students who keep the university and downtown businesses alive. Renting only to students with high GPAs, or on an Olympic sport team or hold down a work-study job would fill a market niche.
– Nancy Oates