Tonight Town Council will hold a public hearing to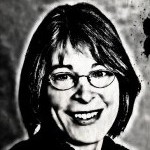 debate whether Chapel Hill moves one step closer to becoming an exclusive community. The ordinance up for discussion proposes that Chapel Hill ban some drivers from talking to certain people on a cell phone while driving on selected streets in town.
Study upon study and layers of anecdotes from police who respond to accidents show that driving while talking on the phone, whether or not you're using your hands in the call, is as dangerous as driving drunk. So the town has agreed to entertain a law to reduce that risk, in some places and for some people. The proposed ordinance would ban cell phone use only for drivers who:
 are unmarried; or
 have a spouse of the same gender, and the marriage is not recognized by the State of North Carolina; or
 choose not to have children; or
 are unable to have children; or
 do not have a living parent; or
 are wealthy enough to afford a car with a hands-free mobile phone.
The ordinance aimed to make the streets safer for all of us by banning cell phone use while driving makes exceptions for people talking to a spouse, parent, child or legal guardian or talking on a hands-free device. I suppose you could make the argument that who really listens to their spouse or kids or parents anyway, but I don't get the exemption for the hands-free technology.
A report from the Chapel Hill Police said that a law against people talking on hands-free devices would be difficult to enforce, but so would a law that specifies exemptions based on whom you're talking to. The law, which imposes a $25 fine for violaters, is an after-the-fact law, anyway. Police have far too much to do to pull over drivers talking on the phone and asking who they're talking to, unless the phone user has just caused an accident. And if you're driving while distracted and stray over the center line or mow down a pedestrian or bicyclist, are you absolved as long as you can prove you were on the phone reminding the kids to do clean out the litter box or asking hubby to pick up some broccoli on the way home from work?
I hope council will pick apart the ordinance with the same intensity they applied to the Peace and Justice Plaza ordinance. And once the state passes a law that allows Chapel Hill to enforce a ban on cell phone use by drivers on all streets in town, I hope the council enacts a law to ban all drivers from talking on the phone, regardless of whom they're talking to. Tonight's your chance to speak up.
– Nancy Oates