Yet another Town Council meeting ended after midnight last night. That's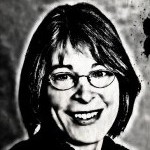 late for the members of the deliberative body making decisions about what's best for our town. I believe all nine council members hold some type of job other than to represent us. I doubt they serve on council solely to support themselves. When you amortize their pay for council across the time it takes to review sometimes more than 100 pages of documents before each meeting, not to mention meetings that run long enough to qualify for a second shift, they'd be better off, from an earnings standpoint, delivering pizzas.
By the time council took up the question of whether Chapel Hill taxpayers should subsidize housing for people who don't currently live or work in Orange County – 16 minutes before midnight – most council members had already put in the equivalent of two days' work since they got up that morning. The issue had been slid in among the consent agenda items, but given that it was a policy-making decision, Matt Czajkowski asked that it be pulled for discussion.
Robert Dowling, executive director for the Community Home Trust, was pretty much the only person left in council chambers not sitting on the dais once the debate began. Contrast that with the start of the council meeting, when groups made their pleas for a dwindling supply of Community Development Block Grant and HOME Program funds. (CDBG money is down 22 percent and HOME funds have shrunk by 48 percent this year.)
Community Home Trust is having trouble selling some of its affordable units and wanted permission to sell to qualified buyers who did not (yet) work in Chapel Hill and who lived outside of Orange County. Czajkowski pointed out that the purpose of the taxpayer subsidies was to enable people who work in Chapel Hill to live here. He wondered whether affordable units lingering on the market meant the affordable housing market had been saturated.
Dowling explained that while some units were not selling, others had a waiting list. The market slowdown was a consequence of tighter lending standards shrinking the pool of qualified buyers and people's reluctance to purchase homes that could conceivably go down in value. Owning a home has long been part of the path to build wealth, but that only works if real estate values continue to rise. When resale prices fall, as they have precipitously in recent years, people of limited means are particularly reluctant to take on so much debt for an investment in which they might lose money.
Council voted to allow Community Home Trust to sell to buyers who work outside of Orange County, as long as the organization had actively marketed the property to Chapel Hill employees for 120 days first.
Other towns nearby have affordable housing options. Homebuyers who choose to live in Chapel Hill most likely will contribute to the community, even if they don't work here. We run into a catch-22 when we limit commercial opportunities, then prevent people from living here if they don't already work here. A more effective restriction might be to require buyers to shop in Orange County stores whenever possible. Patronize the Hillsborough Walmart, not the one in New Hope Commons. Buy groceries at University Mall Harris Teeter, not Costco in Durham. In fact, that's a commitment all of us could make.
– Nancy Oates