Immediately following the disappointing vote against Charterwood last week, Town Council voted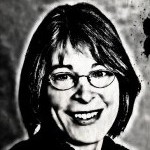 to allow food trucks in Chapel Hill. Council had to strike a balance between local restaurant owners who were unhappy with the prospect of additional competition in a tight economy, and local foodies who wanted an inexpensive meal out, and local kitchen entrepreneurs ready to fill that market niche.
Several council members had been supportive of allowing food trucks from the start. But one of the concerns raised by residents during the public comment period was whether food trucks would be held to the same hygiene standards as brick-and-mortar restaurants. They are, of course, but because they move around and are open outside of regular business hours, inspecting them to make sure they comply could be problematic.
In approving food trucks, council embraced town manager Roger Stancil's recommendation that food trucks be inspected monthly, that a second-shift inspector be hired and that the fees for a food truck business be high enough to make a dent in the cost of the inspections. Council approved the $118 zoning compliance fee, $50 privilege license and $600 fee for code compliance inspections. All three are annual fees, totaling $768 a year, or $64 a month.
Rather than rejoice at the opening of a new customer base, some food truck vendors griped that the fees were high enough to dissuade them from doing business in Chapel Hill. Frankly, I'm relieved that the fees weed out trucks that operate on such a slim profit margin that $64 a month – and to use a comparable commonly cited by Chapel Hill residents, the equivalent of four lattes a week – would not make business worthwhile. If about $2 a day in profits is the make-or-break line, what shortcuts would they take to make up for a day when business was bad?
One of the owners of 3 Cups opined that a food truck might take in $600 a day and would have to deduct overhead – ingredients, serving vessels, gas, insurance and employees' salaries, for instance – and those would add up, as any restaurateur could attest. But if sacrificing $2 a day in profits is the deciding factor on whether to do business in Chapel Hill, the ordinance has done us all a good service.
– Nancy Oates