"Chapel Hill is a small town that lives large," someone wrote as part of the 2020 visioning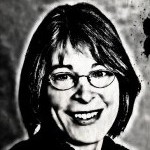 process early on.
And at one of the Tavern Talks last night, a large poster-board chart propped on an easel had all sorts of ideas for how the town could live larger still. There was no column for who's going to pay for this.
I told Don I was going to the Tavern Talks on business. He referred to it as my "pub crawl," though my parking meter expired before I made it to Kildare's. Truth be told, I went to the West End Wine Bar last night to see whether mixing alcohol into the visioning process was as bad an idea as it sounded. I had visions of community members, their enthusiasm overflowing like the head on a pitcher of beer, bellying up to the bar and spouting plans for the future of the town that seem brilliant after a couple margaritas but less so the morning after. I was somewhat disappointed that the conversations I had were serious without being pedantic or dull and that everyone was animated but sober.
Though the Tavern Talks have a set time frame, they are informal drop-in events. The tables were covered in newsprint with one question per table: How can we encourage more growth downtown? Would you be supportive of national chains locating to Chapel Hill? How can we encourage local entrepreneurs? People could pick up markers and pen in their replies and build on the ideas of others. Then you could leave, or stand around and exchange ideas with some of the planning board staff, graduate students from UNC's urban planning and development program, or even the mayor, if you timed it right. Or order a glass of wine and a plate of cheese fries and make a night of it.
The turnout fell short of the 200 or so that event hosts hoped for. I couldn't help but think some folks were discouraged by the council's vote on Charterwood Monday night. Enough council members put their own feelings or personal interests before the good of the town, ignoring the planning department professionals and all of the advisory boards, whose members council appointed, that Charterwood was voted down. If council wouldn't listen to their own experts, why would they pay attention to the ideas of everyday residents? Especially ideas formulated in a bar?
In a conversation about what went wrong with the vote on Charterwood, someone I spoke with said, essentially, "Council has no architect or engineer on it."
But that's exactly why the town has advisory boards. And council can handpick the members, stuffing boards with people sympathetic to their causes. So why not listen to what those boards advise?
More Tavern Talks are scheduled, for Feb. 16 at Caribou Coffee and The Crunkleton, and on March 1 at Jack Sprat and WXYZ Lounge at the Aloft Hotel. Even if you don't have any ideas going in, you'll have some by the time you leave.
Now if only council will listen.
– Nancy Oates