At Monday night's Town Council meeting, Town Manager Roger Stancil gave his periodic update on the state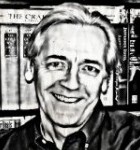 of the town budget. His PowerPoint presentation showed that the town is way behind in development fees this year from what it expects – some $200,000-plus.
So what did the council do? Kill the Charterwood mixed-use project off MLK Blvd., a project that was projected to pump $500,000 a year in tax revenue into the town's coffers.
This was a rezoning special-use permit hearing, and for approval the project needed a super-majority – eight council members showed up for work last night, so by the rules the project needed six votes to pass. It garnered five votes.
And why did the project fail to draw enough council votes? According to Lee Storrow, it had a restriction that did not allow anyone under 21 to live there, so he voted against it. According to Laurin Easthom, there was not enough affordable housing included in the plan, so she voted against it.
I won't even mention Ed Harrison's objections, which were based on "stipulations." Ed was in a bad mood Monday night, and he took it out on the developer's representatives by scolding them for last-minute additions to the proposal. Ed had a point there, so he voted against it, but talk about cutting off your nose to spite your face.
I'm no friend of developers, as Nancy can attest. I'd much rather see an extensive area of woods than brick and asphalt. But I also believe that those who follow the rules should be rewarded. And when a developer bends over backwards to cross every "t" and dot every "i" of the town's development restrictions and has the approval of the Town Staff and the Planning Board, then the council should heed that advice instead of heading off in counter-productive tangents that help no one and make Roger's job even more difficult.
This town is making a big deal about its 2020 "visioning" efforts, trying to get input on how we all can enjoy life in Chapel Hill in less than a decade. Well, one way is to get developers to put up smart, environmentally conscientious projects, which by all accounts Charterwood was. The rules are in place, and there are developers who are brave enough to try to pass them. The town should not put developers through such a gauntlet and then refuse to approve on petty grounds.
You may not like development any more than I do, but it will come because that is the way of the world. We can control it or we can let it control us. Or we can talk about controlling it at special town sessions that ultimately lead to more contradictions and reshuffling and ignored policy.
–Don Evans