Last night's Town Council meeting (which didn't end until early this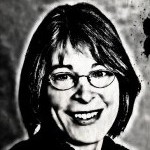 morning) yielded good news and bad news.
The good news: Council passed all three resolutions and all three ordinances to tighten development restrictions in the Northside community.
The bad news: The town has no money to enforce them.
The Neighborhood Conservation District status put in place nearly a decade ago contained many strictures to preserve the character of the neighborhood. If the town had enforced those regulations, the neighborhood would not be in the state of development crisis it is in today. Last night the town put in place even more strident development restrictions. But if those aren't enforced, they will be ineffective, too.
Possible solution: Town manager Roger Stancil said he wanted to keep the new ordinance simple enough that any town employee – not just a specially trained enforcement officer – could provide enforcement. We pay an arts czar and assistant about $100,000 annually for a task that takes up very little time. They could patrol the Northside and Pine Knolls neighborhoods during slow periods in their job. It's a win/win, an example of town employees adding to their skill set to become more flexible that Stancil talked about during his budget presentation.
More good news: The town installed new technology at Town Hall, in particular, a new audio system in Council Chambers.
The bad news: It doesn't work as well as the old system. One mike (where town employees present) has constant static. The other mike, for the public to use, is too muddy for the speaker's words to be understandable. Council members who don't speak into their mikes at just the right angle and distance also can't be understood.
Final good news: The new configuration of having the public speak at a mike at the opposite end of the dais means the TV cameras show the reflection of someone's computer screen. TV viewers can keep tabs on who is checking Facebook, watching YouTube videos or playing solitaire.
The bad news: From my perch on the couch, I couldn't tell whose computer it was. I may have to attend a council meeting in person to find out.
– Nancy Oates