At Monday night's council meeting, Donna Bell said she was sorry that Katelyn Ferral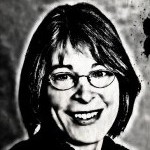 was detained while covering a story at the Yates building but acknowledged that when you run with the big dogs, sometimes you get sprayed with drool.
Those weren't Bell's exact words, but that was the gist of her response to Laurin Easthom's and Lee Storrow's resolution for a blanket apology from the town to the "press" for police ordering Ferral to the ground along with others at the crime scene.
Bell's point was that everyone makes decisions that have consequences. Reporters have to be vigilant that in getting as close as they can to whatever they're covering, they don't cross the line into becoming a part of the story. Easthom's resolution passed 5-4 – Bell joined Matt Czajkowski, Gene Pease and Mayor Mark Kleinschmidt in voting against apologizing for police doing their job.
That got me thinking about all of the times in life I've endured something unpleasant that surely someone should take the blame for and extend an apology to me.
All those Friday afternoons I had to leave home an extra hour early to drive to work in Raleigh because rush-hour traffic clogged I-40.
The time the whole family came down with the flu at the same time, and sick as I was, I had to take care of everyone else because I was the wife and mom.
The mornings, for years, I got up in the dark to pack lunches and make breakfasts and walk the kids to the bus stop to wait for the 6:45 a.m. school bus.
I'm sure you have your own list. Did we deserve these things? No, and someone should apologize.
How about it, Town Council?
– Nancy Oates