Town manager Roger Stancil must have eaten his New Year's Day Hoppin'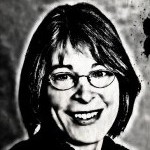 John on behalf of the town this year. When Town Council resumes meetings tonight, council members will vote on whether to accept money from several sources.
The consent agenda asks council to accept $5,000 from OWASA toward Code Red, a service that notifies customers if the water is tainted; $1,000 from the Library Foundation, courtesy of Matt Czajkowski and his family, for the purchase of Kindles to loan out; $9,073 from the Byrne Justice Assistance Grant to upgrade police safety equipment; and $11,962 from the e-NC PEG Grant and matching funds for equipment to produce new video content for TV-18, Chapel Hill's public TV station.
The item requests $3,000 be given to the Library Gift Fund for the purchase of new material, perhaps some e-books to load on the Kindles, and asks for $93,000 to finish paying for the new parking meter system, renovate a parking lot on Graham Street the town purchased last year and resurface part of Lot 2 over the weekend. But the latter are necessary steps to keep the town Open for Business.
The consent agenda includes a request to allow Stancil to apply for a $500,000 grant to cover the town's portion of a matching grant to lay artificial turf at Cedar Falls Park. Stancil applied for a $700,000 grant last year, but the state turned him down due to the state's fiscal woes.
The council also must vote on whether to accept a new agreement with the county so that Orange County residents who live outside of Chapel Hill can continue to use the library for free. The agreement, crafted by Sally Greene, Gene Pease and Mayor Mark Kleinschmidt, working with county commissioners, sets the county's first-year contribution at $342,986, building in gradual increases so that the county's portion rises to more than $500,000 by the fiscal year ending in June 2015. That increases the county's portion from about 21 percent of the library operating budget to nearly 30 percent.
So 2012 starts off on the right fiscal foot.
– Nancy Oates