Instead of studying the night before his last final exam, a UNC student drove to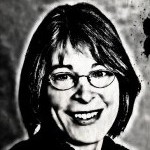 Winston-Salem to show his girlfriend the Christmas lights display at Tanglewood Park. He said it was well worth the long wait to get in and the $10-per-car fee ($15 on weekends).
The holiday spirit eludes me this year, and a drive to Winston-Salem seemed untenable. So my daughter and I set out to see what we could find closer to home.
We started from campus and went first to Gimghoul, a neighborhood that could well afford holiday lights, even in a protracted recession. We saw plenty of wreaths, but no lights.
We went down Raleigh Road to Meadowmont and drove a good bit along Meadowmont Lane toward Rashkis Elementary School before we found our first cluster of lights around the 400 block: a classic brick Georgian with bushes robed in white lights and a wreath and flickering candle in every window. An ice blue LED snowman twinkled next door. A few houses away, primary colors flashed from every bush, and swags of blinking garland looped over the porch railings. Across the street stood a Hanukkah house, its shrubbery and balcony adorned in blue and white lights. Giant candles glowed in a yard across from Rashkis. A blizzard of white lights swirled through trees on the corner of Park Bluff North, setting the décor theme for the rest of the circular street.
We jettisoned our plan to explore new neighborhoods and headed directly to Chapel Hill's version of Christmastown – Chandler's Green. From Weaver Dairy Road, we turned onto Sunrise Road, then made a right onto Sweeten Creek Drive, and there it was, at 3601, the flaming cherry tree. If that's not to your taste, fear not. Colored lights are everywhere in Chandler's Green. Drive slowly down Sweeten Creek and set your neck on swivel. Pause at the corner of Amesbury to see, on your right, a winter wonderland house dripping with icicles and festooned with wreaths, candles and garlands, all of them lit. Turn to the left and catch a glimpse of LED deer frolicking amidst colorfully wrapped trees and a fence delineated by lit swags.
Continue down Sweeten Creek past the ropes of colored lights snaking around the doors and windows and through the trees at 3817, past the gingerbread house at 3830, with white icicle lights dripping from the eaves and cascading down the bushes, to the corner of Landing, where you'll see a patriotic house done in lights of red, white and blue.
So caught up were we with the electric displays of joy – the Santa Stops Here house; a yard full of inflatables, including a penguin that pops out of an igloo and Santa chatting with the Nutcracker; a Victorian Christmas scene with poppers in the trees and ornaments and greenery every place else; and a Tribute to Candy house, with candy canes, peppermints and lollipops changing colors and interspersed with snowman heads – that we missed the turn back to Weaver Dairy. Our route out of the maze of streets – a left at the first dead end and a right at the second – eventually dumped us onto Erwin Road, and took us past too many brightly lit homes to take notes on. If you're going to get lost, this is a delightful place to be. We put down our notepads and enjoyed the journey.
Happy holidays.
– Nancy Oates