A sign in the window of the tax office at Town Hall, where about a dozen of us were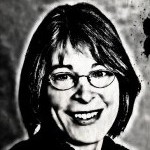 waiting to pay our taxes yesterday around lunchtime, lists various products the town sells to market itself: flags, tote bags, books and ball caps. As I totaled up my various tax bills – vehicle, business, real property, both residential and commercial – I calculated that the $2 lapel pin was not in my budget, but maybe I could save up for the 25-cent temporary tattoo. (And my tax dollars were paying a town employee to think up those marketing gambits.)
I had time to reflect on all that had transpired in the Town Council auditorium at the end of the hall: what had been discussed, moved forward, quashed or tabled. Here are the highlights that came to mind:
New faces, new places: Sally Greene declined to run for a third term; Lee Storrow was elected to take her place. Donna Bell won her first election. Mark Kleinschmidt shuffled the seating arrangement, putting the new Mayor Pro Tem Ed Harrison to his right and shifting former Mayor Pro Tem Jim Ward to his left. Penny Rich gets more TV time by taking the seat formerly warmed by Matt Czajkowski, who moved over to Laurin Easthom's former seat. Easthom took Gene Pease's spot, and Pease moved to the seat vacated by Harrison. Storrow sits on the end, where Rich used to sit, where, unless the TV cameras change their angles, he won't be visible on TV.
Sanitation Two gone but not forgotten: The town fired Kerry Bigelow and Clyde Clark, who had lobbied for unionization. The two appealed their dismissals before the town Personnel Advisory Board and lost. They've now filed a lawsuit.
Library fees: Who pays for the increased operating expenses of the library expansion and how? Council rejected charging out-of-towners for a library card and caved when it came to negotiating with the county to pay a higher share and agreed to the county's offer stacked in the county's favor.
Northside moratorium: Developers exploited loopholes in the Neighborhood Conservation District rules and continued to transform owner-occupied homes into student rentals. The town agreed to suspend all building permits through January 2012 in hopes of coming up with tighter rules.
Greenbridge washes out: The controversial green skyscraper went bankrupt. Watch for a fire sale on condos now that CSMI Investors of Delaware has bought the debt.
Aydan Court off the table: Zinn Design Build spent years reworking a smart-growth development design to meet council members' whims, but in the end, five council members ignored the advisory boards, planning department and other experts to vote what they "feel" and put the kibosh on smart growth. Zinn subsequently sold the land to UNC, a much more powerful negotiator.
Urban archery shot down: Led by Sally "No way no how" Greene, council votes down an organized urban archery program to handle the overpopulation of deer. But bows and arrows are still legal and used quietly.
Sign ordinance: After much hand-wringing, council allowed somewhat larger signs to be used in front of some shopping centers, as long as they don't use a store's easily recognized logo, font or colors. Cary, here we come.
Predatory towing: Students and other drivers objected to being towed when they parked illegally downtown. Police Chief Chris Blue mediated, and tow truck operators now must accept credit card payment, but get to charge slightly higher rates.
Pennygate: Council member Rich, a caterer, rushed through an ordinance change allowing alcohol to be served in the former museum building, 523 E. Franklin St., just in time to cater a party there and avoid paying market rates for rental spaces licensed to serve alcohol. When Chapel Hill Watch revealed her machinations, Rich called the party a fundraiser for schools, but the Public School Foundation said it received no money from the party, only a $25 donation from Rich after Chapel Hill Watch raised questions.
– Nancy Oates