Mark Kleinschmidt started his second term as mayor by shaking things up a bit. But the tech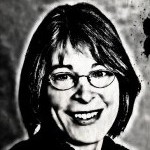 crew almost upstaged him by turning the mikes on before the meeting started. Those of us watching at home saw the agenda on the screen but heard council members chatting. No gossip to report, and eventually the audio guy flipped the switch to mute (maybe someone tweeted him?). Though either all the bugs weren't quite worked out or the audio guy didn't vote for Lee Storrow, for when Storrow was introduced and the audience began to applaud, the mikes went mute again, just until the applause ended.
After accolades to Sally Greene following her good-bye speech, the council took a short recess, and when the cameras returned us to Town Hall, Donna Bell was the only one in the same seat. Kleinschmidt had shuffled the others, as is the mayor's prerogative. Now council members are lined up, left to right as you're facing the dais: Bell, Penny Rich, Matt Czajkowski, Ed Harrison (the new mayor pro tem), Kleinschmidt, Jim Ward, Gene Pease, Laurin Easthom and Lee Storrow.
Judge Carl Fox presiding over the swearing in (Bell affirmed, eschewing the Bible) of everyone except Lee Storrow, who requested Carrboro Mayor Mark Chilton do the honors for him. Once back in their new seats, those who'd been elected to new terms thanked their families, friends and supporters, and we heard the sound of youth-speak from the dais as Storrow said he felt "really, really" honored and that he owed a "humongous" debt to his family. To his credit, I didn't once hear him use "like" as, like, a placeholder.
But change is hard, and Harrison will have to adjust quickly to his seat at center stage. He used to be nearly invisible, sitting along the edge where the TV cameras didn't always extend. Now that he's sitting where he'll always be visible, he'll need to practice looking interested, not sitting with his chin in his hand, looking down. (Is he learning to tweet?)
Kleinschmidt, who'd returned the night before from the International Gay and Lesbian Leadership Conference, seemed ebullient last night. For the first time I can recall, he spoke about being an openly gay mayor without mumbling and without a furrowed brow. Chapel Hill is the 10th largest city in the whole world with an openly gay mayor, he said. He seemed proud and happy and invited everyone out in TV land to come down to Town Hall for cake and punch after the meeting.
And before the mikes clicked off for the final time, I swear I heard the sound of hope.
– Nancy Oates