Recently I spent a day in a room full of one-percenters who were serving on an advisory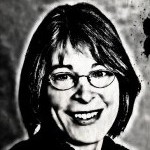 board for an organization that does good works globally. I was not on the board, but I wished I could make a training video of the discussion process.
Board members all had degrees from top universities and were quite accomplished in their fields. As the presentation by the organization's leadership moved forward, board members interrupted with questions that showed they saw things that certainly my well-intentioned but average mind didn't. They worked as a team. If a presenter danced around an issue without answering a question, another board member would jump in and say, "I agree with [So-and-So]," and ask the question again, and continue until the presenter had given the information or understood that the information was needed to make a good decision.
Nobody bullied or jockeyed for power. They were adamant about getting the information to give advice that would help the organization thrive.
Chapel Hillians are lucky to have such a mind on Town Council in Matt Czajkowski, who will be sworn in tonight to serve a second term. Though I doubt he is a one-percenter, Czajkowski does have degrees from a top university, is accomplished in his field and approaches council meetings understanding council's role as an advisory board charged with making good decisions so that the town continues to thrive.
Mark Kleinschmidt also will be sworn in for a second term as mayor. He's off to a good start. Since the election, he has shown excellent leadership, and he's dressing the part, too.
Donna Bell, after winning her first election, will be sworn in as a council member. She seems to have some interesting insights, when you can find them underneath all the layers of social-worker-speak. Often after she says her piece on an issue, I don't know where she stands until the council votes. I'm hoping that now that the election is over, she'll have the confidence to express her opinions on topics without needing to validate the feelings of everyone else on the dais.
Jim Ward returns, too, for his fourth term. Now that he has prevailed in the election once again, I hope he will resume treating council members who disagree with him with respect. He had been getting kind of churlish earlier in the fall.
Lee Storrow joins the club tonight. What he will bring to Sally Greene's former seat remains to be seen. With his youth, he should have energy and a perspective that may shake up the "we've always done it this way" crowd. I'm hoping he has the maturity to pay attention, even during those dry PowerPoint presentations, and will keep his smartphone in his pocket, waiting to tweet after the meeting has adjourned.
– Nancy Oates