The Holiday House Tour runs this weekend, 1 to 5 p.m. Saturday and Sunday, and the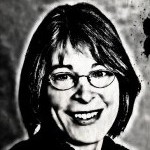 Christmas, make that Holiday, Parade starts its march down Franklin Street from Morehead Planetarium to Carrboro's Town Hall at 10 a.m. Saturday. Parking is free downtown all day Saturday through Dec. 24. So why not make a day of it and do your holiday splurging locally? Here are a few new businesses you might support:
If you're feeling peckish, you'll have no shortage of places in which to find refreshment.
Cholanad, 308 W. Franklin St., in the space most recently occupied by – sorry, wrong choice of words – in what used to be home to Cypress on the Hill, serves contemporary Southern Indian cuisine. Lunch prices for chicken, shrimp and vegetarian dishes range from $7 to $9. Dinner entrees are $12 to $19.
The Thrill at Hector's, 157 E. Rosemary St., below Bub O'Malley's, technically is Hector's at the Thrill, because the familiar Hector's menu and chef are part of the bar that opened first. Still, if you've been missing those cheeseburger pitas, tater tots and chili dogs, hanker no more. Hector's is open 11 a.m. to 3 a.m.
Bread & Butter Bakery, 503 W. Rosemary St., in what used to be Oriental Garden, serves up fresh-baked bread, cookies and muffins, along with Counter Culture coffee drinks and specialty teas. And for those who need anesthetizing beverages, the bakery sells beer and wine. Free wifi and a few free parking spaces, too.
The Standard, 403 W. Rosemary St., in the former Fuse spot, touts itself as the "late-night pizza bistro." The menu features fried cheese curd (first time we've seen that on a menu this side of Wisconsin); pistachio fritters; flatbread with goat-cheese mousse, grapes and a balsamic syrup drizzle; and a white-sauce pizza with scallops, shrimp and bacon. Or, you can get a large pepperoni pizza to go.
Lucky Star Market, 106-C N. Graham St., next to Back Alley Bikes, is a mini-grocery geared toward bikers. Food and beverages are sold in packable portions, and the inventory includes cycling accessories and apparel.
West End Public, 462 W. Franklin St., in what used to be Mansion 462, requires a little planning ahead. The space can be rented out for parties, corporate meetings or, given its seven large flat-screen TVs, game-viewing events. It has a state-of-the-art audio/video system and is PowerPoint ready.
Guru India, 508-A W. Franklin St., in the space where India Palace operated for decades, offers a variety of Indian food, along with libations from a full bar. UNC students receive a 15 percent discount.
With all these new eateries, who has room for food trucks?
– Nancy Oates