Just as the Tar Heels have a harder time scoring without Kendall Marshall's assists, Chapel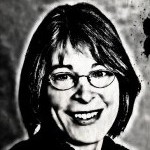 Hill businesses could use an occasional feed – in the form of publicity.
The Town of Chapel Hill may say it's open for business, but it apparently doesn't want anyone to know what those businesses are. A sign ordinance passed some months back prevents a business from using its easily recognizable logo, font and colors. And if it weren't for The Daily Tar Heel, no newspaper in Chapel Hill would leak word of a new business opening.
Jahan International Market and Persian Tea Room opened nearly a year ago in Cedar Falls Courtyard next to The Pig (you didn't know the former BBQ Joint has a new owner, either?) on Weaver Dairy Road. But unless you've wandered back through the parking lot, you'd never know it was there. No sign along Weaver Dairy Road, and no coverage from the press.
Streets Deli in East 54 set up a hot dog cart out back along N.C. 54, trying to get the attention of all that traffic going by. But the Sabrett cart and an awning were the only signs allowed. Open a year, it never received any mention in a local newspaper. The family-owned business, the town's only Jewish deli, closed earlier this month.
The Flying Burrito closed after nearly 20 years in Midtown Market (that's the commercial enclave anchored by Foster's, on the corner of Hillsborough Street and The Junior), and it received no press coverage.
Yet Somerhill Gallery owner Joe Rowand, who declared bankruptcy and stiffed local artists out of about a quarter million dollars, opens up a new gallery – legally, he can do so, as long as he doesn't use the Somerhill name – and he gets a front page story in The Chapel Hill News.
An argument could be made that no one reads newspapers anymore, except people my age. Even so, if a local paper wants to contribute to the community, it needs to publicize local businesses when they open, whether or not those businesses buy advertising from the paper.
A couple other business moves you've never read about in a newspaper: The Red Hen, purveyors of new and used clothing, books and gifts for moms and their children, and originators of the Breastfeeding Café, has moved from Weaver Street in Carrboro to University Mall, victims of the reduced customer traffic during the reconstruction of Weaver Street. With the extra space it has at the mall, The Red Hen has expanded its inventory to outfit children up to size 16.
And Rob Noti, bicycle repairman extraordinaire, has moved his business, True Blue Wrench Works, out of his home and into a storefront at 101 Lloyd Street in Carrboro. He shares the space with PARcycles, formerly an online only custom bike parts business that needed a brick-and-mortar shop to do business with major suppliers.
You heard it here first.
– Nancy Oates