You can't get Nordstrom quality on a Walmart budget. From town manager Roger Stancil's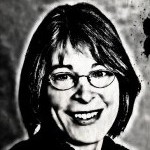 finance and economic update last night, a report he promised to deliver monthly until the council's budget retreat in February, he has trimmed and juggled and stretched the town's budget with the best of them. And the bare patches are beginning to show.
When the economy collapsed in September 2008, Stancil planned for a short-term dip. He pledged no municipal layoffs, no cuts in employee benefits and no rise in taxes. And he's been true to his word. But to do that, he has had to keep temporary workers on temporary status, rather than move them to permanent status after a year. He has not filled positions vacated through attrition, and co-workers have had to pick up the slack. The increased workload has meant slower response times when council or the public asks for information, and some services have been cut back (recall the reduced hours of the Community Center pool).
The town is operating with an 8 to 10 percent staff vacancy rate, and as Gene Pease pointed out, that's not sustainable. Even so, Stancil had to pull $1.1 million from the General Fund to pay the town's bills. If the county reduces property values in its 2012 revaluation, the town will have to raise the tax rate to remain revenue neutral in 2013.
Stancil made a couple of suggestions for increasing revenue. One idea was to raise the sales tax in town, which he said would make sense because the revenue would come from the same commercial cluster that uses the services. (It also would provide even more incentive for shoppers to spend their money in Durham.)
Another way to raise money would be to sell town assets, he said. (Police Chief Chris Blue is probably more than willing to put his department's cache of assault rifles up on Craig's List at this point.) Stancil suggested council make an inventory of town properties and flag which ones they wanted to keep and have a fire sale of the rest. He cited the men's shelter on Columbia and West Rosemary streets. I'm also betting the former Chapel Hill Museum building will have a "For Sale" sign on it. Stancil has made no secret of the fact that the building would need more than $1 million in refurbishing to come up to code.
As for increasing the commercial tax base to take pressure off residential taxpayers, Stancil said building two more University Mall-size projects would increase the commercial tax base by only 1 percent.
So start budgeting now for higher taxes by 2013. And begin rounding up a pool of investors. You might soon be able to get some good deals on town property.
– Nancy Oates