The council picks up where it left off last Monday after citizen input on petitions and the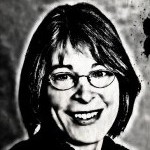 proposed zoning changes in the Northside Neighborhood Conservation District pushed the meeting past its 10:30 p.m. target for adjournment.
Tonight council will hear a financial and economic update, vote on the consent agenda, and hear reports on the N.C. 54 corridor transportation study and bike and pedestrian plan grant funds. Council will consider Carol Woods' special use permit application modification, preside over a public hearing to amend the Land Use Management Ordinance to allow food trucks, and hear town attorney Ralph Karpinos weigh in on the proposed ordinance to ban cell phones when driving.
Pleased as I would be to see my "Hang up and drive" bumper sticker become law, those in charge of enforcing it and prosecuting it don't believe it can work. Even so, Karpinos has drafted a lengthy ordinance that could be put in effect, and we would wait for a test case to come through to see whether it stands up in court. The ordinance has four options: banning only hand-held devices on town-owned roads or on all public roads, or banning all mobile phones on either town owned or all public roads.
A law is already in effect prohibiting cell phone use by drivers under 18; Chapel Hill police have yet to issue a citation. The issue becomes more complicated depending on whether police would be able to pull over a driver on a cell phone without another suspected violation such as running a stop sign or speeding. And because the law allows for some instances when a driver can talk on a cell phone, police would have to get a warrant to look at the phone to determine who the driver was talking with. We could end up with a law on the books that would result in no behavior change by drivers and no revenue from traffic tickets.
If council decides to put one of the ordinances in effect and spend taxpayer dollars on a subsequent lawsuit to test its validity, we hope the ban applies to all cell phones. As a contingent from the Gillings School of Global Public Health made clear the last time this item was on the agenda, hands-free phones are every bit as distracting as hand-held phones. I would hate to see us go through the time and expense of trying to enforce an ordinance to make the town safer only to allow those wealthy enough to purchase hands-free phone systems to continue to endanger the rest of us.
– Nancy Oates