The transparency shoe is on the other foot for Chris Moran of the IFC. At different phases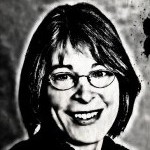 of the re-siting of the men's shelter on Homestead Road, Moran has been accused of a lack of transparency. Now, he wants transparency from PORCH, a local nonprofit in the business of collecting and distributing food to the poor that wants to piggyback on IFC's reputation.
IFC is perhaps the best-known and longest-running of several organizations that feed the hungry, not only through meals at its shelter on West Rosemary Street but by handing out bags of nonperishable groceries at its food pantry in Carrboro.
On Mother's Day in 2010, three local women – Christine Cotton, Debbie Horwitz and Susan Romaine – launched PORCH, People Offering Relief for Chapel Hill-Carrboro Homes, to provide fresh produce for Burmese refugee families who were not used to eating the canned vegetables, instant potatoes and peanut butter given out at the food pantry. Cotton, Horwitz and Romaine recruited volunteers in Chapel Hill and Carrboro neighborhoods to collect food and money from their neighbors to provide the produce.
As the number of PORCH donors grew, PORCH founders talked to food pantries about accepting some of the canned food it could not use. Moran met with PORCH founders and said that IFC would accept food PORCH collected, unless PORCH got into direct services beyond helping the Burmese refugees it already gave food to.
PORCH took off like a tweet, growing to 2,000 donors, collecting nearly 8,700 bags of food and more than $68,000 in cash this year. Though its website indicates it gave IFC 1,971 bags of food this year so far, Moran said the IFC gets only 100 to 125 bags a month. Romaine, of PORCH, said none of the pantries receive any money from PORCH; she said all of the money collected goes to buy fresh produce that PORCH distributes directly to families.
Earlier this month, Executive Service Corps conducted a study at the behest of an organization that donates substantial money to local charities to assess the efficiency of food pantries to make sure efforts were not duplicated. Moran became aware that PORCH had created a direct services arm called Food for Families. The IFC board of directors and another food bank, TABLE, decided to cut ties with PORCH.
Moran said he sent an email to PORCH founders informing them of the board's decision and wishing PORCH well. He got no response. So he sent a second email, this time including the PORCH precinct captains, that they were not to use IFC's name in their fliers. PORCH founders emailed back that they would like to continue an association with IFC.
Romaine said she hopes PORCH and IFC can work things out at a meeting Monday with Executive Service Corps. Moran said he was not told of any such meeting. If he had known of a meeting, he would have asked for a different date as he will be away Monday.
As long as PORCH sticks with providing fresh produce and IFC does not, the two organizations should work just fine separately. And if so, we hope PORCH will work cooperatively with and learn from the already established food distribution nonprofits. There is plenty of need to go around.
Happy Thanksgiving.
– Nancy Oates