Donna Bell revealed a pragmatic side at last night's council meeting. Police Chief Chris Blue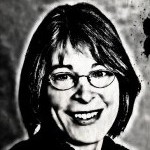 opened the meeting with a presentation of proposed changes to the towing ordinance, followed by a parade of people who'd had to endure the expense and inconvenience of having their car towed after parking in one merchant's private lot and doing business elsewhere. Their comments were interspersed by tow truck operators who told stories of people behaving badly after being towed.
I suspect there is truth on both sides. Gene Pease told of a constituent emailing him about leaving the lot for 2 minutes, only to return and find his or her car being hoisted on a tow truck. While it may have felt like 2 minutes, it undoubtedly was longer. An ambulance would be hard-pressed to arrive in 2 minutes after being summoned, and I've never seen tow trucks lurking on side streets or circling downtown, waiting to pounce.
Drivers complained they didn't know they'd be towed if they left the merchant's property. Tow operators said signs abound. No business owners were there to weigh in. At Panera's for lunch recently, I saw a sign in the parking lot that read "Video surveillance in effect" (I don't recall the exact words) but made no mention of towing enforcement, which made surveillance seem like a safety measure against crime. But aware of the towing issue, I knew it meant I had to park somewhere else if I wanted ice cream for dessert. Jim Ward suggested putting a sign at every parking space warning that the car would be towed if the driver left the merchant's property.
After listening to a few council member take umbrage that business owners weren't more generous with their free parking to patrons (though why should Panera's pay for my parking while I have ice cream at Ben & Jerry's, even for 2 minutes?), Bell spoke up.
When she drives downtown to do business at more than one shop, she said, she parks in the town's parking lots. That way, if she overstays her time, she pays only a $15 ticket, not a $100 towing fee, and her car is still there.
– Nancy Oates