President Obama occasionally sends me emails: "Nancy, let's have dinner," or "Nancy, I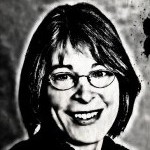 need your help." But he has never once said, "Nancy, I have an extra ticket to a Carolina game. Would you like to join me?"
But this being Mayor Mark Kleinschmidt's lucky week — he won re-election in a landslide — he was the one who was invited by the president to the Carolina-Michigan game last Friday night on the USS Carl Vinson docked in San Diego. If President Obama is re-elected next year, this may be the last term as mayor for Kleinschmidt. He may be headed to a cubicle in the White House.
But until then, he's destined to spend another two years in the center seat on the dais at Town Hall. On Wednesday he presided over an hour-long meeting in which council received and referred a number of petitions and approved the continuance of the Charterwood zoning atlas amendment application because the property owner was unable to be present due to serious illness.
Expect tonight's public hearing fest to be quite a bit longer. The PowerPoint presentations alone will likely exceed the length of last week's meeting. Here's what Kleinschmidt and the rest of Town Council have to look forward to tonight:
Police Chief Chris Blue will present a proposed change in the towing ordinance. Towing companies will be required to accept all major credit cards and must notify police before towing a vehicle. In exchange, towing companies can charge $125 per tow, up from the current $100, and $25 a day storage fee, compared to $20 per day at present.
Chapel of the Cross is asking for a zoning amendment from office/institutional to Town Center-1 Conditional. The change would allow the church to develop an extra 100,000 square feet. O/I allows only 42,022 square feet of floor space on the property; TC-1 permits 146,260 square feet. The church wants to build an addition, bringing the church's total floor space to 80,000 square feet. The "conditional" tag means that the land can't be used for anything other than what is specified in the special use permit. Council may be receptive to the plans, as long as Carol Ann Zinn is not the developer of record.
Finally, back-to-back public forums on transportation, starting with the Triangle Regional Transit Program Local Preferred Alternative, and followed by the Durham-Chapel Hill MPO 2014-2020 Transportation Improvement Program Regional Priority List.
As President Obama and Mayor Kleinschmidt probably said at some point last Friday night: "Go Heels."
– Nancy Oates