Jon DeHart didn't lose last night. All of us in Chapel Hill lost.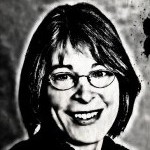 DeHart has the financial expertise, knowledge of debt and ability to analyze risk that Town Council will need for the foreseeable future. He is a coalition builder and team player who ran a clean, transparent campaign. He can rise above snarkiness. We can bank on his integrity.
Yet on a gorgeous fall day, not enough people took time out from their busy day to go to the polls and ensure him a seat on council. We will live to regret it.
Matt Czajkowski retained his seat and the lonely position of holding council members accountable for their actions. Donna Bell won her first election. Jim Ward, the stealth candidate, returned for a third term. And Lee Storrow, the novelty candidate, will get to view the world from the dais.
How is it that in this dire economy, with a field of strong candidates who have years of life experience and career expertise among them, we selected someone whose diploma is probably not yet back from the framer's?
Mark Kleinschmidt, who continues as mayor, will have the opportunity to serve as father figure to this ambitious pup. Kleinschmidt, a Carolina alum, as is Storrow, has logged a decade on the dais and knows that being young and bright and cute will only take you so far when you need to make decisions as part of a team that includes some very strong personalities. Kleinschmidt, we suspect, knows how much council will miss DeHart's down-to-earth leadership style and business expertise.
But looking to the positive, Nathan Westmoreland, president of UNC's Young Democrats, assured me that Storrow and Czajkowski are a lot alike and that they stand for the same things. Westmoreland and I were electioneering at the same precinct today, and every time I told a voter why I supported Czajkowski, Westmoreland would follow up with, "Everything she said applies to my friend Lee."
So we're buoyed by the expectation that every time Czajkowski raises his hand yea or nay on a vote, Storrow will follow suit.
But we'll miss what DeHart could have added to the discussion.
– Nancy Oates