Lattes seem to be the budgetary benchmark in Chapel Hill these days. During the public comment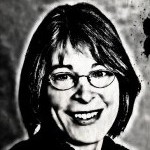 period last year about whether to proceed with the library expansion, a Friend of the Library brushed off the tax increase that the extra operating expenses would require as "the cost of a couple of lattes a week."
Jason Baker revived the latte measure at the final candidates forum Sunday, again measuring an expected property tax increase against the expense of latte consumption. Baker, who has linked his campaign to that of Donna Bell to run as a team, perhaps should have considered how well that comment might play in Bell's home district of Northside. Like the person who came up with the Cinderella piñata, he might have wished he'd thought that idea through. Perhaps if those property owners in Northside had just cut back on their latte consumption, they might have had the money to pay their property taxes and not been so willing to sell to developers who came in and changed the character of the neighborhood.
But hearing that sort of blooper has me out stumping for candidates with experience. Think of some of the things you said and did as a kid that seemed like a good idea at the time. Aren't you glad you weren't in a position of authority, so that the damage you caused was limited?
We are in the midst of an economic crisis the likes of which many of us have never experienced as adults. And there is no end in sight. We need mature, experienced representatives on council to analyze options and make well-thought-out decisions to make sure that Chapel Hill can remain home for a diverse socio-economic mix of people, not just the sector for whom belt-tightening means cutting back on lattes.
If you haven't already voted, go to the polls now, before they close at 7:30 p.m., and vote for Matt Czajkowski, Jon DeHart, Laney Dale and Augustus Cho for Town Council.
– Nancy Oates