At Monday night's Town Council meeting, when once again I heard the tremor in a grown man's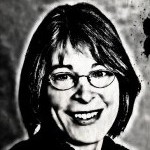 voice as he spoke at the podium in front of a ring of council members, a phalanx of staff, a smattering of people in the audience and a couple of TV cameras, it brought home to me how important some of these issues are to people. That they would step way beyond their comfort zone to address council in person, rather than just sending an email, writing a letter or leaving a voicemail message, underscores that what they have to say matters to them intensely. They want to be heard.
But what are Penny Rich and Donna Bell doing instead of listening to these constituents? Rich and Bell are tweeting snide remarks to their friends.
Not only does slipping your friends digital notes written at the third-grade reading level instead of paying attention to the work taxpayers are paying you to do show an astounding lack of leadership, it's just plain rude.
I'm not sold on "being on the twitter," as an old-time baseball player-turned-announcer calls it, mainly because I have yet to see a tweet that is anything other than snide remarks and mean gossip that tweeters don't have the courage to say to their target's face.
I would like to think that our elected leaders are above that sort of thing, and the Code of Ethics council approved agrees with me. There's an entire section devoted to "Acting With Integrity":
"Behaving consistently and with respect toward everyone with whom they interact" … "Exhibiting trustworthiness" … "Living as if they are on duty as Council members regardless of where they are or what they are doing" … "Using their best independent judgment to pursue the common good as they see it" … "refraining from seeking or receiving information about quasi-judicial matters outside of the quasi-judicial proceedings themselves" … "Presenting their opinions to all in a reasonable, forthright and consistent manner" … "Treating other Council members and the public with respect and honoring the opinions of others even when the Council members disagree with those opinions" … "Not reaching conclusions on issues until all sides have been heard" … "Showing respect for their offices and not behaving in ways that reflect badly on those offices" …
How does tweeting snarky insults about the topics under discussion or the people presenting and discussing them fit in with any of those tenets?
– Nancy Oates