In a New Yorker cartoon, a teenage boy is lifting weights in his room. His mother walks in and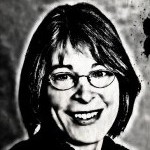 says, "Here, let me do that for you."
That cartoon came to mind as I looked over Town Council candidate Lee Storrow's 35-day finance report that showed his mother making a $381 in-kind contribution (the legal limit is $280) to host a fundraiser in Storrow's hometown of Asheville. His parents' friends donated generously, and I'm guessing they are of the ilk who expect more than coffee and cookies if they are to dig deep to help out. But that doesn't justify ignoring Chapel Hill's rules.
Storrow seems like an ambitious kid who aims for a career in politics, and as he has no children, Town Council is a more likely first step than the school board to begin his political career. With the help of the Asheville contingent, he has more money in his coffers than candidates who relied on local support.
Still, we would like to see candidates who value ethics and show leadership. While waiting at the traffic light on MLK and Hillsborough, I noticed that all the campaign signs on the west side of the street had disappeared, except for Storrow's. If he can't even get his supporters to shape up, how effective will he be on council?
We're still troubled by Penny Rich pushing through an ordinance change so that she could land a catering gig of thousands dollars, lying to the press by claiming it was a fundraiser, then donating $25 to the Public School Foundation only after Chapel Hill Watch called her out on it. Then Kleinschmidt and Jim Ward emailed us that they didn't see anything unethical about Rich's actions. (At a recent council meeting, Rich asked whether the Occupy Chapel Hill contingent would be exempt from town's Halloween rules. We couldn't help but wonder whether she had booked a catering gig in front of the courthouse that night.)
Though I often disagreed with the way Sally Greene voted, I never doubted her integrity. I would hate to think she might be replaced by someone whose moral compass is the majority sway of his Twitter followers.
While we approve of Storrow's mother evidently being honest in what she spent, we wish Storrow had taken the time to read the rules of campaign fundraising and spending and let his mom know what limits she had to operate under. In the meantime, we're wrestling with our own ethical dilemma – Storrow's disbursements list the name of a website developer who put up his website for an astonishingly affordable price. Would it be ethical to contact her to see what she would charge to freshen the design of Chapel Hill Watch?
– Nancy Oates