Last night's Town Council meeting was one for the record books – three public hearings,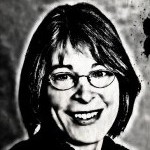 completed in 1 hour and 18 minutes. But the agenda items – food trucks, expansion of a building and parking lots at Carol Woods, and a proposed amendment of stormwater management rules for new development – posed little controversy. All members were present, except Gene Pease; no explanation for his absence.
First up: regulations to allow food trucks. After meeting with people who have a stake in one side or the other of the issue, the Planning Department came up with a new set of regulations to address concerns. For instance, food trucks would be allowed on downtown property only when competing brick-and-mortar establishments were closed; elsewhere, food trucks could be open for business only when nearby restaurants were open. A half-time police officer would be hired to enforce the rules. One speaker urged planning for extra enforcement by the Board of Health to make sure food truck operators follow the same food-handling standards as restaurants.
One sticking point came up when Kristen Smith of the Chapel Hill-Carrboro Chamber of Commerce said that downtown merchants were opposed to food trucks. No one seemed to know the Downtown Partnership's official stance, but Smith raised the concern that legalities prevented the town from requiring that every food truck be affiliated with an Orange County restaurant. Local restaurateurs feared that on UNC game days – the restaurant equivalent of the day after Thanksgiving to retailers – food trucks would drive in from neighboring counties and drain business from Chapel Hill eateries. Unless that can be worked out, Smith said, the Chamber is opposed to food trucks.
Next: a special use permit application for an expansion that would add 18 apartments to an existing three-story building at Carol Woods, make access to the building more convenient from the parking lot and expand overflow parking for residents who have two cars or a boat(!). But management is asking for a reprieve from the bicycle parking regulation, to cut the required 92 spaces down to four, with the provision that if residents want more bike spaces, they'll ask for them. Ed Harrison brought up the point that residents may not have need of bike parking, but once the Weaver Dairy Road improvements are done, staff may want to bike to work. And residents might not be as aggressive lobbying for staff requests.
Both issues – food trucks and the Carol Woods SUP – return to council Nov. 21.
– Nancy Oates