It boiled down to trust, the discussion of whether to close Dawson Place, the alley that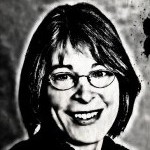 connects West Rosemary Street to the back of a row of businesses facing West Franklin Street.
The developers of Shortbread Lofts, a mixed-use building that came before Town Council as a concept plan in early 2006, need the Dawson Place right-of-way closed in order to connect adjacent parcels of land to create a plot large enough for their project. They do not want to proceed to the special use permit application phase without assurances that the Town Council will agree to revoke right-of-way and ultimately close the alley. The developers want to know how much space they have to work with before sinking about $100,000 into the SUP process. And who could blame them for their skepticism after the way council treated the developer of Aydan Court?
The Franklin Street businesses are pushing back. Though the developers have agreed to build a new access way before closing Dawson Place, the business owners are troubled by what they see as vague promises and a seeming reluctance on the part of the developers to sit down face-to-face with the business owners to work out details. People are more likely to stay accountable if they give their word while looking the other person in the eye.
One of the developers white-knuckled a public apology to the business owners at last night's council meeting for any prior miscommunication and had gone in to Mediterranean Deli to meet with that business owner briefly.
Council members were divided. Although the language of the resolution looked innocuous, the lawyers on the dais were a little uneasy, and the distrust between the developers and business owners was palpable. The right-of-way issue was only the first of many that would come up during a lengthy construction process of a large building. And things could get ugly if each party were lying in wait for the other to make a wrong move.
Town attorney Ralph Karpinos assured members that voting for the resolution as worded wouldn't mean they were committed to approving Shortbread Lofts. He agreed to come up with more comprehensive wording but asked for the matter to come back in two weeks. That would give him time to wordsmith and, more important, give the disputants time to sit down face-to-face and work out their issues and build some trust.
The matter returns to council Oct. 26, a special Wednesday meeting.
– Nancy Oates