Occupy Wall Street has come to Chapel Hill. On Sunday, a diverse crowd of about 100 people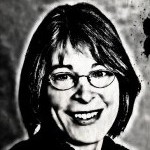 sat in the sun in front of the Post Office on East Franklin Street, making plans for how best to support the Occupy Wall Street movement. Operating under the same restrictions as the New York gathering, Occupy Chapel Hill organizers used no microphones to address the crowd. Unlike its New York counterpart, Occupy Chapel Hill had no police presence. The crowd seemed enthusiastic but not riotous. They were breaking up into small, manageable groups to better discuss strategy when I left.
The agenda for tonight's Town Council meeting lists nothing particularly contentious. Council members may get home at a decent hour tonight. Council will rule on the closing of the Dawson Place right-of-way, but correspondence indicates that the lawyers for both sides have reached an agreement to close the right-of-way, providing certain conditions are met.
The town may consider scheduling a hearing about changing the town's towing ordinance. A point that would benefit consumers would be to make tow operators accept credit cards and checks instead of demanding cash to retrieve a vehicle. Benefiting the tow operators would be to make it a criminal offense for vehicle retrievers to cancel the check or credit card payment after getting their car back. The only ominous note was that tow operators noted their fees had not been adjusted in several years. Expect that to change.
In the matter of board appointments, there seems to be healthy competition for seats on the Parks & Rec and the Transportation boards. Council members can choose from among six applicants for the two open spots on the Transportation Board and from among nine applicants for the lone seat open on the Parks & Rec Board.
Council must also appoint a liaison to the Community Policing Advisory Committee. Expect Penny Rich to volunteer as she has previously singled that committee out as the "important" one of the town's 19 boards and committees.
– Nancy Oates