My mom died last week. She did not take her last flight, meet her final deadline, leave her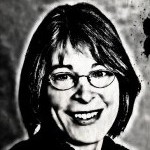 mortal coils behind; she was not promoted to Heaven or beamed to a new galaxy; nor did the Angel of Silence claim victory over her. She wanted her obituary to say simply that she died. I know this because she wrote it in her death file.
While she was alive, the death file sounded ominous and kind of morbid. But it included all sorts of practical stuff: where the safe deposit box keys were, lists of passwords and an inventory of bank accounts, brokerage accounts and insurance policies. As things came up over the years, she wrote down what she wanted and put it in the death file. She included a list of people she wanted us to call so that they would learn she had died before reading it in the newspaper. We knew what music, hymns and Bible verses were meaningful to her that we might use in her funeral service. Maybe she just didn't want her four strong-willed children, who rarely agree on anything, to fight once she wasn't around to intercede.
At the end of her life, some of the information in the death file, in her own handwriting, proved invaluable for decisions she couldn't make. We knew specifics of what she considered an acceptable quality of life, what she considered unacceptable and under what conditions she wanted to discontinue treatment for her leukemia.
I chide Don about his plan for extended illness in old age. He says he's just going to walk off into the woods, sit down under a tree and wait to die. But from what I've seen of the aging process, the will to stay alive causes us to readjust our parameters as our world shrinks. When the time comes that Don might want to head off into the woods, he may not recognize it. Is he really counting on me to point him in the right direction and slap him on the rear to get him going?
He'd be better off starting a death file.
– Nancy Oates