The plan to move the IFC homeless shelter from West Rosemary Street to Homestead Road got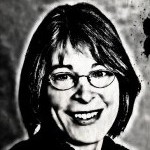 off on the wrong foot. With its process of crafting a Good Neighbor Policy, it continues to try to dance with two left feet. At tonight's Town Council meeting, IFC will give a report on progress of the GNP thus far.
When word first got out in 2008 that the IFC planned to move its men's homeless shelter to Homestead Road, near other social service and rehabilitative housing facilities, nearby property owners wanted their objections heard. IFC pitched the project as a transitional housing facility, not an emergency shelter, and dubbed it "Community House."
When property owners who would be the closest neighbors to Community House pressed for details, IFC let it slip that there would in fact be 17 emergency beds available nightly, and additional beds for "white flag" nights that make up about two-thirds of the nights per year.
When it looked like Town Council might seriously consider property owners' request that the emergency beds be removed, IFC threatened to walk away from the deal and keep the men's shelter on West Rosemary Street, in the shadow of the upscale 140 West Franklin project that was struggling to sell its units. Council approved the Homestead Road shelter.
When property owners asked for assurance that the problems that have plagued the West Rosemary Street shelter would not impinge on neighborhoods near the new site, IFC agreed to craft a Good Neighbor Policy that included input from the community to be affected most.
But it didn't. ABetterSite.org, a well-organized group in opposition to the emergency beds component of the project, was not welcome at the table. Although IFC contends that the GNP meetings are open, IFC would not allow more than one supporter of ABetterSite.org to attend. Not just one supporter at a time – one supporter, period. Because the initial meetings were held over the summer, ABetterSite.org wanted to send a substitute representative to the meetings that the main representative could not attend, and to tape the meetings so that the main representative and other supporters of ABetterSite.org could be kept in the loop. IFC said no.
IFC packed the committee with supporters of the move to Homestead Road, including keeping the emergency beds. No one from the nearby neighborhoods with concerns about the impact of the emergency beds sits at the table.
How is the GNP going to be able to adequately address the concerns of neighbors who will be directly affected by the shelter? Will the GNP have any teeth? Or will it be like the Code of Ethics the council adopted for itself, one that failed to dissuade one council member from pushing through an ordinance change that would allow her to reap financial gain?
– Nancy Oates