Chapel Hill voters, you did me proud. On a rainy night in a transitional neighborhood with the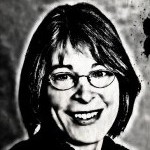 Yankees on TV clinching the American League East title, you turned out in droves to meet the candidates for Town Council and mayor. You filled Hargraves Center parking lot and every marginally legal parking space along North Roberson and side streets. Were it not for the weather and shorter days, you probably would have taken up every bike rack, too, which would have made a nice contrast to the preponderance of shiny SUVs.
Last night's candidate forum was jointly hosted by the Sierra Club and the Chapel Hill-Carrboro Chamber of Commerce, a combination that discouraged candidates from talking out of both sides of their mouth. Not that some didn't try. From listening to the responses of some of the incumbents about whether they supported OWASA's request to stake a larger claim on Jordan Lake water allocation rights, you'd have thought the council agreed unanimously to OWASA's plan earlier this spring, when Matt Czajkowski was the only one of last night's panel who actually voted for it.
The joint sponsorship attempted to depolarize the labeling in years past of candidates being either pro-environment or pro-economy. The forum questions – long and poorly punctuated – recognized that people can want to tread lightly on the Earth in very expensive shoes.
All of the candidates for Town Council participated, as did two of the three mayoral candidates (Kevin Wolff was a no-show). The incumbents unleashed no surprises, though the strengthening alliance between Czajkowski and Mark Kleinschmidt showed itself at times. Kleinschmidt repeatedly talked beyond his time limit, which irked moderator Mark Schulz of The Chapel Hill News no end.
The challengers offered some refreshing breaths of fresh thinking. They had different degrees of political savvy. This election in particular it will be important to pay attention to what candidates say and do, rather than how polished they sound. Council candidate Carl Schuler actually used some of his 45 seconds to cogitate before speaking.
All but mayoral candidate Tim Sookram supported the 1/4-cent sales tax increase on the ballot in November. No one wanted to mess with the rural buffer, though council candidate Jason Baker joined Kleinschmidt in saying he'd consider creating a buffer on the south end of town that borders Chatham County.
The brief time to respond to each question afforded candidates little time for much more than sound bites, but the audience did get a flavor of the different mindsets each candidate brings. Good decisions rarely come from pat answers. You'll have a few more chances to listen to the candidates at the following forums:
Monday, Oct. 3, 7:30-9 p.m., Council Chamber, Town Hall
Tuesday, Oct. 18, 3-4:30 p.m., Carol Woods auditorium; council candidates only
Tuesday, Oct. 25, 3-4:30 p.m., Carol Woods auditorium; mayoral candidates only
– Nancy Oates