Congress could learn from this: At last night's Town Council meeting, council members engaged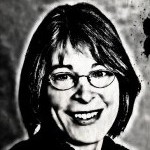 in a gusty and at times contentious discussion, ultimately brokering a compromise between two opposing factions – Chris Moran, representing IFC, and Mark Peters, spokesman for ABetterSite.org.
Three meetings into crafting an effective Good Neighbor Policy for the shelter on Homestead Road, the process was going well for Moran, who had put together a group of 19 people, 18 of whom were likely to do his bidding. But ABetterSite.org still had not taken a seat at the table. And all on the council agreed that ABetterSite needed to be part of the Good Neighbor Policy process. The sticking point was whether the meetings could be recorded.
After town attorney Ralph Karpinos explained that nothing in the open meetings law prohibited a participant from making an audio recording of the meeting, Matt Czajkowski asked both Moran and Peters to come to the podium, and there they stood, close enough for the chips on their respective shoulders to touch. Czajkowski and Mayor Mark Kleinschmidt got Peters to commit to participating in the meetings, so long as he could record the meetings on his digital recording devices, and Moran to agree to ask the committee to revisit its objection to a formal recording of the meetings. Town Council candidate Carl Shuler, a GNP committee member, said he would make sure the committee reconsider the issue of recording meetings and would discuss Laurin Easthom's suggestion of having a brief period of community input at the beginning or end of each meeting.
Council also directed Moran to balance out the committee by bringing in more representatives from the nearby neighborhoods. Moran worried that the committee could become unwieldy; perhaps he could reduce the number of IFC backers and replace them with people more directly affected by an emergency shelter in their midst.
This would be a good place to insert a commercial for tonight's kickoff of Chapel Hill 2020. I'll put aside my cynicism that even if the town visioning process does get the input of 10,000 residents, there's no guarantee council will listen to them. Instead, I'll remind readers that, just as with our "education" lottery, you have to play to win. If you want a voice in shaping the town you might very well still live in 20 years hence, come to the meeting at East Chapel Hill High School tonight and make your voice heard. Doors open at 5 p.m. for an open house, and the meeting runs from 6 to 8 p.m.
– Nancy Oates