Candidates for Town Council will gather at 7 o'clock tonight at Hargraves Center to tell you about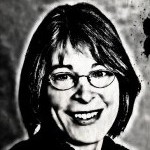 themselves and what they stand for and answer questions. It will be one of only a few opportunities to compare and contrast their positions.
Segregation of the political sort is alive and well in Chapel Hill. Though the Town Council election is nonpartisan, the Orange County Democrats, for instance, invited only candidates who are registered Democrats to participate in its candidate forum.
We need to elect people to Town Council who keep the best interests of town residents top of mind, regardless of whether the candidate has registered with a political party or is unaffiliated. Tonight's forum is a chance for voters to invest a couple hours of time to make their own decisions on who will best represent them. And Hargraves Center offers free parking in its parking lot, so don't use the downtown parking problem as an excuse.
I hope to see you there. Hargraves Center, 216 N. Roberson St., a block north of West Rosemary Street, between Mitchell Lane and North Graham Street. Use Greenbridge as a landmark.
— Nancy Oates