I'm sorry that family matters will prevent me from watching tonight's public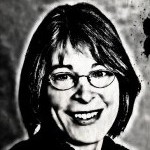 hearing live. I'll have to catch it in reruns; it promises to be a good one.
One of the items on the manageably small agenda is the closing of Dawson Place, an alley between 331 and 337 W. Rosemary St. (337 is the former Breadman's site) that allows access to parking and deliveries for several Franklin Street businesses, including Mediterranean Deli and DB Sutton. Rescinding the right-of-way would enable the owner of the two side-by-side properties to proceed with the special use permit process to build Shortbread Lofts, a 76-unit condo building originally proposed in January 2006.
A large residential building, once tenanted, would be a boon to nearby businesses, and so far no one is making any noise against the development. But at least one adjacent property owner, David Rudolf, who owns 312-20 W. Franklin St., buildings that include offices and Crunkleton Bar, wants to make sure that a new right-of-way is constructed before the existing one closes.
Rudolf is right to insist. Developers can make all sorts of promises, but the road to the parking and delivery area should not be paved with good intentions.
A case in point: Some years back a woman who owned several acres on Coolidge Street decided to sell a large portion of the land adjacent to her home. She spent time and money working with an engineer to create a development plan of single-family homes and a community playground that would fit in with the neighborhood in which she lived. She sold the land to a developer contingent upon his following the plan she had laid out.
No sooner had the deal closed than the developer resold the land to another developer, who was not obligated to follow the plan. That developer stuffed the property full of as many duplexes as the zoning allowed without having to go through a special use permit process. The woman who owned the land to begin with now must spend her golden years living in the midst of a student-housing ghetto.
Shortbread Lofts has been five years in the making as it is. A lot could happen between the time the town approves rescinding the right-of-way and a new one being established. Asking for the new access to be built and approved as a right-of-way before changing Dawson Place's status seems a reasonable request.
— Nancy Oates