Stop reading this and get back to work, so you can leave before 3 p.m. today and get to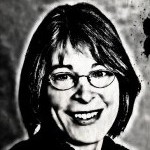 Morehead Planetarium in time for the first in a series of specialized tours of campus. This afternoon, UNC historic preservationist Wendy Hillis takes you on a walk around campus to point out architectural features that you've seen but maybe not paid attention to.
Don has been on the Black and Blue tour and highly recommends it. You'll learn things about the relationship between blacks and UNC over the centuries that go way beyond the statue of Silent Sam. If the other tours are half as good, they are worth braving a chilly drizzle.
Tours start at 3 p.m. at the UNC Visitors Center inside Morehead Planetarium, 250 E. Franklin St. Here is the fall tour schedule:
Sept. 16: architecture, led by Wendy Hillis, UNC historic preservationist
Sept. 23: "Black and Blue" tour of UNC's historical landmarks in context of UNC's racial history, led by Tim McMillan, adjunct assistant professor in the African and Afro-American studies department
Sept. 30: cemetery tour, led by Stephen Rich, Chapel Hill Preservation Society
Oct. 7: Coker Arboretum, led by natural science educator, N.C. Botanical Garden
Oct. 14: Carolina classic historical tour, led by Missy Julian-Fox, Visitors' Center director
Oct. 28: The Noble Grove: A Walking Tour of Trees, led by Tom Bythell, UNC campus forest manager with Jill Coleman, UNC landscape architect
Nov. 4: sustainability tour, led by Cindy Shea, director of the UNC Sustainability Office, and UNC student EcoReps
Nov. 18: archaeology tour, led by Meg Kassabaum, research assistant, Research Labs of Archaeology
Dec. 2: architecture, led by Wendy Hillis, UNC historic preservationist
UNC Visitors' Center contact: Missy Julian Fox, (919) 962-1630, mjfox@unc.edu.
– Nancy Oates