On Wednesday, I learned from school system spokeswoman Stephanie Knott that the donation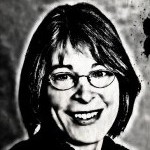 to Rashkis Elementary School that resulted from the retirement party Penny Rich catered amounted to $25, a check the school received from Rich on Aug. 26. That cast a worse pall over what started out as a well-intentioned party to honor a well-respected school principal.
In trying to find some redemption in this mess, I looked to Rich's gesture of making a modest donation to a school. I matched it with a $25 check to Carrboro Elementary School, a school that has a high percentage of kids who receive free or reduced-price lunches. I dropped the donation off with the school's receptionist yesterday and was met with that look of delight tinged with skepticism you get anytime you give someone free money (not that I do that very often).
Ever hopeful that Rich will be more transparent with her colleagues and constituents going forward, I'm encouraging all readers to join Penny Rich and me in helping low-income students with an enrichment experience. Please consider donating $25 to a public elementary school so that no child is left behind when the bus pulls out of the parking lot on a field trip.
– Nancy Oates