Looks like Chapel Hill Transit is spending its Christmas money or maybe leftover TARP funds set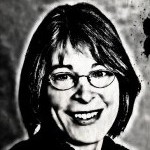 to expire. According to a report in chapelboro.com, the town is shelling out $200,000 — perhaps as much as $300,000, depending on which source you believe — to a consulting firm to determine whether the Eubanks Road Park-n-Ride has sufficient capacity to accommodate growth in the northern corridor, and if not, how to expand.
I've always been a fan of hearing the advice of someone who knows what they're doing before making a big investment, but I also believe in getting good value for my money. To assess whether taxpayers are getting good value for the $200,000 of our money the town is spending, let's do an armchair assessment.
First, comparables. The town paid $42,460 for a consulting firm to determine whether its Land Use Management Ordinance meshed with the town's stated vision. At first glance, the price seemed high. But then I realized I wouldn't read the LUMO tome cover to cover and pay attention to the ramifications of its rules for less than $35,000; the remaining $7,460 is a good price for a 22-page report.
Next, the firm: who it is and what it will do. VHB is nationally recognized planning, design and engineering firm that "move[s] projects forward," according to its website. It has 800 employees spread out over 18 offices up and down the East Coast, including one in Raleigh.
For $200,000, the firm will conduct a "feasibility study." Here's how I think it breaks down:
$500 to visit the park-n-ride lot at its peak-use hour, see how full it gets and ask commuters where else they could park if the lot were full;
$200 to print up surveys and set up a suggestion box to get input from users of the lot;
$500 to read the 10-year plans for Chapel Hill and Hillsborough;
$800 for a couple hours to look over the data and determine whether the parking lot should expand up, down or out;
$1,000 to prepare a concise report, including photos and tables, to present recommendations;
$197,000 — give or take $100,000 — to pay for consultants' time to make presentations, including supplementary PowerPoints, to advisory boards; respond to their suggestions; go back to the drawing board until all boards and town staff approve; then present final work to Town Council and hope council members "feel" it's right and like the developer.
Yes, $200,000 to $300,000 is about right.
– Nancy Oates