Carwashes, sorting clothes at the PTA Thrift Shop, linking your VIC card at Harris Teeter –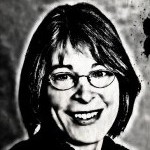 these are the school fundraising methods of the plebeian. Rashkis Elementary School teachers have a much more innovative way of raising money: selling alcoholic drinks at a party where students who are minors work as servers.
Penny Rich told Chapelboro.com that the retirement party she catered for former Rashkis principal Deshera Mack was actually a charity fundraiser to benefit students who could not afford to go on field trips. Rashkis teachers organized the event, Rich said, and reimbursed her for the food and liquor, and the teachers sold drink tickets to raise money for the field trip scholarship fund. The school received a $25 donation from Rich on Aug. 26.
Rich said she did not make a profit from the event. But the party served as advertisement for her catering business, and any expenses she was not reimbursed for would be a tax write-off for her, as would the money donated to the school, though the negligible amount raised won't make much difference.
Rich also said students were servers at the party. While it's illegal to have children under 18 serving drinks if you pay them, the law does not address the legality if they work for free. So no ALE agents will be busting down Rich's door.
However, school board member Mike Kelley was not amused by the unorthodox fundraiser. "I raised my brow after reading that alcohol was served at a function that included students. Yikes," Kelley said after reading the Chapelboro report. "I do not support serving alcohol at functions were children are in attendance, and discourage adult-only school-related events that serve alcohol."
And that's why I wrote the email to Town Council members that prompted the ordinance to be pulled from the consent agenda for discussion. I questioned why the 523 building should be exempt from the alcohol ban immediately when the only publicly discussed use for the building at that time was as an art gallery for UNC students.
Underage and excessive drinking is a particular problem in university towns. More than a dozen students didn't even make it through their first weekend at UNC without being arrested for alcohol-related offenses. And there is a direct connection between students' drinking behavior and the message they get from observing their parents' attitudes toward drinking. Some Chapel Hill parents would never spank a child because of what it might teach the child about hitting. Yet what does it teach children when these same parents serve alcohol to their teenagers, arguing that the teens will drink anyway; they might as well drink at home.
Apparently, Penny Rich and the Rashkis teachers would drink to that.
– Nancy Oates